Vladimir Viktorovich Samsonov
(Baritone)
Distinguished Artist of Russia (2000); prize winner of International contests (Grand-prix and People"s Choice Award at International Opera Singers Contest of Mario del Monaco (jury: Paolo Montersolo, Lougi Alva), Italy, 1994; Grand-prix, International TV contest 'Engagement of Saint Petersburg" (jury: Bulat Menzhilkiev, E.Morgunov, A.Jigarkhanyan, L.Fedoseeva-Shukshina, I.Dmitriev), St.Petersburg – 1996, Francisco Vinas International Contest of Opera Singers, Barcelona, 1997, Diploma; International Contest of Opera Singers 'Russian Bel canto Revival", St. Petersburg, 1991 – Diploma).
Born in Chisinau (Moldavia) on February 28, 1963.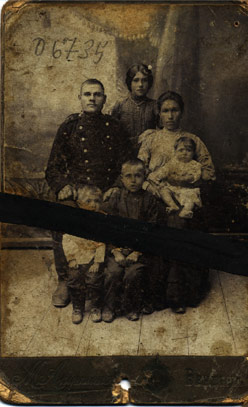 Starting with describing the story about myself and only myself would mean to totally exclude several generations of beautiful and talented people from the process of my up-bringing – the people whom I owe everything I know and have.
Thus, as for my ancestors, the earliest I know of is my great-grandfather Nestor Samsonov who was a soldier of one of Petersburg"s regiments and got wounded in the battle of Port Arthur. After the Russo-Japanese war he was awarded imperial medals and granted a large plot of land in Bessarabia. Subsequently, he moved there for good. The 6.5ft Russian giant-guard got married to a miniature Maria, whose mother was Greek and father Bulgarian named Dobrov. Maria gave birth to his ten sons, the third of whom was my grandfather Grigory Nestorovich Samsonov. Honestly, my father remembers my great-great-grandfather, great-grandfather Nestor"s dad, a taciturn old man, hoary with age, leading a lonesome and rigorous life in his room. But my father"s childish memory didn"t keep anything else about this man.
Great-grandfather Nestor was a strong and hard-working man. Upon retiring, he planted a lot of apple-trees and vineyards in his land, built a huge house. Several workers helped him to do the house-keeping which included taking care of sheep, cows, horses, poultry, as well as vegetable gardens and a deep wine cellar. Even today when you cross the Dniester River on the bridge from the side of Bender town to Tiraspol, you can see a no-man"s land in which a vast apple orchard used to whiteblossom.
Then the revolution came, and my great-grandfather got into Chisinau prison for he secretly helped the Bolsheviks to transport weapons to the other bank of the Dniester. By chance he shared the prison cell with the famous Kotovsky who highly appraised great-grandfather"s heavy fists and offered him to escape together. Nestor refused, and the same night Kotovsky escaped. Having sowed the window bars, wrapped his legs with blankets, he jumped out of the window on the third floor of the prison. When the Bolsheviks seized the power, they considered great-grandfather a kulak and expropriated everything that was deemed "acquired unjustly" including sheep, horses, cows… and the apple-tree orchard. My great-grandfather lived a long life, reached the end of the 1970s and died quietly just a little bit under the age of 90.
But the true matriarch of the large Samsonov family was a miniature great-grandmother Maria. She lived until 94 and to the very end remained the true centre of the family and our supreme leader. All her seven sons never questioned her word and truly loved their dear mother. Even I was a witness of splendid celebrations in the parents" main house in Parkany village where all the brothers gathered with their wives, children and grandchildren. Home-made Moldavian wine flowed freely as well as songs accompanied by after-war trophy accordions.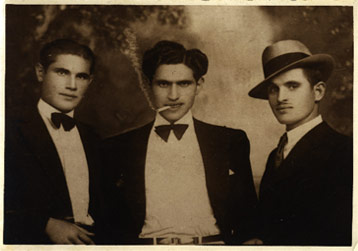 After the Civil War and signing of the Brest Peace Treaty by Lenin, the part of Bessarabia where by natives lived was surrendered to the kingdom of Romania. My grandfather, Grigory Nestorovich, a very young man at that time, went to Bucharest to get a trendy profession of an artist photographer. There he met and then married Stepanida Vasilyevna Vranchan, my grandmother. Her ancestors were Romanian nobles. Her father, my other great-grandfather, Vasily Vranchan, was a village priest. He was a highly educated and intelligent man. As for her wife Eudokia from Ukrain, in other words, my great-grandmother Dusia, I remember her myself and very clearly. As well as the above-mentioned great-grandfather Nestor and great-grandmother Maria. It is thanks to the Vranchan family that most of us inherited opera voices. Thus, my father"s aunt by mother was an opera diva first in Bucharest opera and then in Chisinau. The uncle of my grandmother Stepanida was a famous bas soloist of Mariinsky Emperor"s Opera House and singed there with Shalyapin himself.
His voice was phenomenal by power. My father remembers when in the middle of some celebration the guests asked uncle to "show his trick", and after a long persuasion he took a kerosene light, sang a low tone and extinguished the fire without even removing glass cover. Later, when I lived in St. Petersburg, I found his name and address - Drovyanoy lane - in the old phone book dated 1913.
Soon after, my grandfather Grigory opened his photographic studio in Bucharest. My father Victor who was born in Bucharest on June 27, 1937 told me about a big house of his parents, servants, and a large case with money kept under a bed (my grandfather"s business was very popular at that time, so he flourished).
The idyll ended in 1939 after signing of a well-known pact between Molotov and Ribbentrop. Vast territories of Romania were surrendered to the USSR, and there, in Lepkany village, the main value of my family remained - the parents. My grandfather left everything in his dear Bucharest, moved to Bendery with his family to stay with his parents. At that time everybody knew perfectly what Stalin"s "iron curtain" was and understood that they may have parted forever. And my father had to hide from the KGB"s vigilant eye the fact of his birth in a capitalistic country.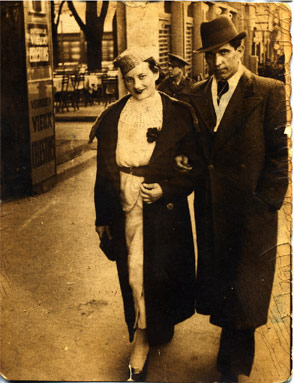 In Bendery, grandfather Grigory became director of a new Soviet photographic studio No. 1 and received state salary for his service. He took pictures of visitors for documents, made portraits of foremost laborers for Honorable Boards, made some additional earning on weddings and burials. By the way, I clearly remember how he instructed me when presenting my first photo camera FED-3 for my thirteenth birthday: "Remember, boy, the most responsible shooting is at the burial. If you screw up with the film, nobody will dig the deceased out to make another shot".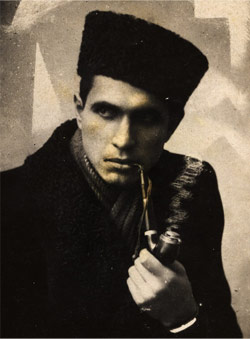 And then came 1941. The war. My grandfather was recruited to the Red Army, and assigned with command of a platoon of construction battalion. He was sent on mission with a platoon of Moldavian peasants who didn"t even talk Russian to build fortifications near Sevastopol. Father remained with his mother, my grandmother Stepanida, in Bendery. He remembers as one day unknown airplanes flew high in the sky and in one day Soviet soldiers abandoned the town without fight. And the next day the Germans entered the city. The big family of Samsonov hid in the wine cellar disguised under a haystack. The Germans settled themselves in the abandoned house without any idea that a whole family was hiding just near, in the yard.
Grandfather told me that at the same time the Germans blocked access to Sevastopol from land, connection with his platoon was broken, and they remained in the fortified area alone, with spades and pick hammers only. Nobody ordered to abandon the post, so he remained there with his platoon waiting for orders. In the evening an infantry battalion came from the frontline. The battalion commander offered them to join and leave for Sevastopol. Up in the morning, grandfather saw that the battalion left and everybody just forgot about them. Then the situation was evolving quickly. Something roared and rose dust clouds over the eared ploughland where the platoon was digging entrenchment. It was obvious that a German motorized infantry was approaching. Grandfather made his last order to his fellow countrymen in Moldavian: "Disperse and move to ally forces". Everybody dropped the tools and rushed to the forest.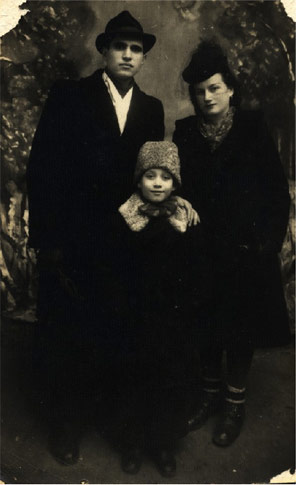 Grandfather ran to the neighbouring village. In the first house on the way where grandfather passed an old man lived with his daughter. In that house he changed his uniform for civilian clothing. Hardly had they hidden the Soviet officer"s uniform, as the Germans slammed into the house. Having torn away grandfather"s cap they shouted "Russisch soldaten?" As grandfather understood later, they identified Russian soldiers by clean-shaven heads, and since grandfather was an officer he had a haircut though short. The Germans went to the other houses, and grandfather waited until the evening, took some food and left for the forest. Then an incredible story began. Grandfather went on foot the distance from Sevastopol to Bendery. Over 2000 kilometers. He started his walk in summer and arrived there in winter. He was moving at night in order not to be captured by the Germans. Without documents, feeding himself with berries and mushrooms only, he reached Sivash. There he joined some other refugees passing by enemy roadblocks. Hungry they were, and in the basement of an abandoned house they found some potatoes but could not eat them. Those who were unable to take them along, poured the potatoes with gasoline.
When they reached the Dnieper in the late fall, grandfather had to cross over the bridge where he was detained for he had no ID on him, and sent to the German commanding office. There he also got some luck. A Russian woman who issued documents made him an "Ausweiss". When grandfather reached the basement in native Bendery, his legs grew numb due to many nights spent in wet forests. Later on grandfather managed to resume walking. I remember us going to Odessa estuaries to get some mud treatment for grandfather"s legs.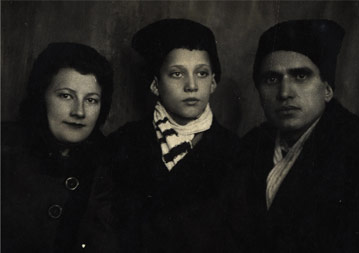 Four years passed, and the Victory Day came. The Germans were forced out of Bendery and still did not know that a whole family lived in the same yard with them, while men went out secretly in the night to fetch some water and food.
Then the hungry 1949 came when people, as father remembers it, died in the streets. Our family survived because grandmother Stepanida, as if she foresaw such a nightmare, made a lot of canned chicken.
Grandfather Grigory was a true businessman at heart and an advocate of capitalism and private property. He worked hard and successfully. He respected only those people who were masters of their matter and could make good money. In the 1950s he went to work in Naryan-Mar. After a warm Moldavia, my father remembered severe frosts and a semiannual polar night for the whole life.
In 1956 my father Victor was called to serve the Army. He finished the driving school at the training grounds and assigned to the tank regiment as the driver of lorry with canon and its crew. Almost immediately after their arrival to the disposition, they were boarded onto the railway car, and on the following morning the 19-year old boy found himself in the crucible of mutinous Hungary. I remember his story about one day when the Russians were first ordered not to shoot and resist provocation. Hungarians, being sure in their impunity, surrounded his car and started to hit it with sticks and throw stones. Words and persuasion enraged the crowd even more. My father was lucky that an ally GDR patrol came nearby. Having quit the car and immediately understood the situation, the German officer drew a circle around the father"s car and calmly promised the Hungarians to shoot anyone who crosses the line. The memory of German punctuality was so vivid at that after-war time that nobody approached the father"s car anymore.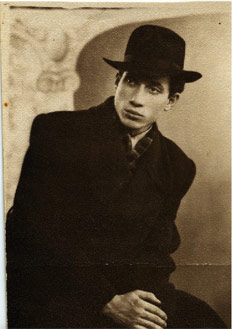 Father"s military service lasted over three years and ended in Kazakhstan where he was engaged in land development. Father transported grain. He saw a lot in those wild lands where the Soviet law had no power, and the rules of criminal gangs were in force. There Chechen people banished as enemies of the state lived in accordance with their own laws, and those who did not want to obey such laws would not live a long life. There were no roads, and people who lost their path in the blizzard of virgin land burnt their cars just not to freeze to death.
Having returned to Bendery, the father as well as all men of the Samsonov family did not remain in the native town but went to take chances in a new place - Chisinau, a capital of Moldavia.
By that time he already started signing in Bendery town choir of amateurish performance, and its leader convinced my father"s parents that their son would have a great artistic future. But father had to earn his living, and he got employed as a driver of ambulance car in Chisinau republican hospital. At the same time he entered Chisinau music school to the signing department.
Here the story of my family comes close to me personally, since in the same hospital No. 4 where my father drove doctors on emergency visits, there worked one girl with splendid black hair and almond-shaped tea-coloured eyes – my future mother Zoya.
My mother together with her elder sister Tatyana was brought up in a small room in the street of Stephan the Great by my grandmother Frida, a widow of a Red Army officer missed in action during WWII. In 1941 she remained alone with two daughters, and during her whole life she was proud that she managed to bring up and give higher education to both of them.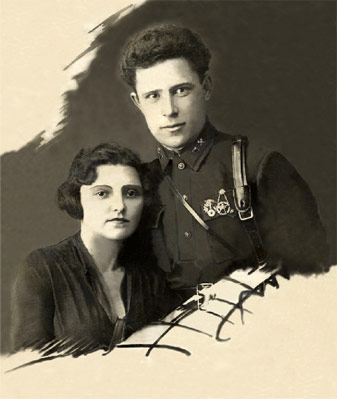 Grandmother Frida was born in Latvia. The elder daughter of a shoemaker in Riga, she grew up in a family with many children, and early in the childhood she learnt what hard toil was. Contrary to successful capitalistic family of my father, she was brought up in the best traditions of Soviet "anti-parasitic communist" ideology. She became one of the first pioneers. She went to surplus-appropriation campaigns where she took away grain hidden by rich peasants and brought it to starving labourers, sincerely believing that it was the right thing. Then she worked (like a mule, as she put it) all days long at a stamping machine pulling steel sheets to the press. She sang "the Internationale" and was a cheerful Soviet enthusiast who firmly believed that all hardships should be overcome sternly, and bright communistic future was ahead of us. I will never know how she got acquainted with my smart grandfather Vladimir, a Red Army officer, in whose honor I was named. I know only that they loved each other passionately, and no troubles could ever break their feelings. And the 1930s were troublesome for everybody, my grandfather being not an exception. When after the unveiling of "conspiracy" of marshal Tukhachevsky there became a "cleansing" in the commanding ranks of the Red Army, my grandfather Vladimir being an artillery officer, was investigated by the NKVD.
After a false denunciation he was expelled from the party, and then arrested. Only strong support and a brave defense of the commander of his regiment saved my grandfather and my mother"s family from an imminent death. Grandfather got party membership and military rank restored. Soon grandfather"s division was moved to Stavropol where my mother was born. The commander wished with all his heart to have a son, but the second daughter was born. Grandmother told that grandfather was so upset that did not even want to look at the child. But after he saw a pretty angel he devoted all his life to his "little Zoya".
It seemed that after the NKVD nightmare the bad story was over but dark clouds came from another side. In winter 1941 grandfather"s division was moved to the western border. All officers were ordered to leave their families in Stavropol. From that time, only a few grandfather"s letters survived where he told my grandmother not to worry because everything would be fine, "Stalin is a great leader, and the victory will be ours".
In June 1941 his division was the first to meet a ruthless German war machine on the border. All his heroic division did not make a step backward and was massacred leaving almost no survivors. Some of those who survived this told grandmother that saw my heavy wounded grandfather in hospital at the moment of emergency evacuation – the Germans already pushed through to the suburbs of the town where the military hospital was located. Nobody was trying to rescue the heavy wounded, and grandfather was left to his fate. We can only guess what a torturous death he saw. The Germans showed no mercy to heavy wounded. Thus, my grandfather Vladimir became "lost in action". It seems strange but the files of the division remain confidential, and even in the archive on Mount Poklonnaya my mother"s request to know the fate of grandfather was rejected.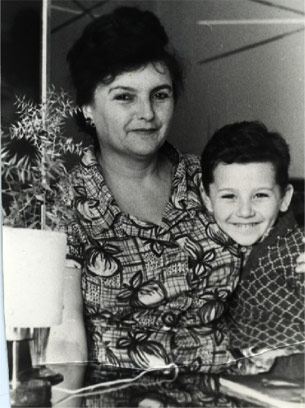 Grandmother Frida was my guardian angel in all senses. If anyone loved me so whole-heartedly, devotedly, to distraction and without question, that was she – my grandmother Frida. She considered me, her dear Vovochka, a genius, and did not even try to keep it to herself. I remember her running after me and breathing heavily when I was learning to run on rollers, or running after my bicycle and holding the rear rack when I swayed trying to keep balance. She played badminton with me, hitting with the racquet as if with a sword. And what kind of respect I earned from my fellows when we paused the game and ran under grandmother"s balcony, and she answered my call, pulling down a flask with water on a rope from the fourth floor. I remember her amber-coloured transparent jam from white cherries with almond nuts, and the chops so delicious that it seemed you could never have enough of them… She lived up to 83 years old, she saw my wedding, played with her grandson, rejoiced at my victories at opera contests and debut performances in Mariinsky Theatre and Grand Opera House. She lied in coma for thirteen days and died only when I arrived, at the very moment when I entered my parents" apartment where she lived together with them. Now her remains rest at Chisinau cemetery, and the gravestone has the pictures of herself and my grandfather Vladimir, a Red Army officer who lies not in the same grave yet remain in her heart throughout the whole life.
I think that my today"s lucky fortune has direct connection to the day when my parents met – April 12, 1961. On that day the first man flew into space!
The last winter day of 1963, February 28, became my birthday. My mother was a true hero. Giving birth was absolutely contraindicated to her, since one of her kidneys was misplaced. And the process was not easy – I was a robust child, and she was such a miniature woman (her father could take her waist in the ring of his fingers), so the best obstetrics professor in Chisinau pulled me with forceps.
By that time mother finished her studies in the technical school, and when I was 7 she graduated cum laude from the Economic Department of Chisinau Technical University.
At that time we lived in Chisinau, in Andreevskaya street, 19. That one-storey old house, the first thing I remember in my life, was destroyed during an earthquake in Chisinau in 1977.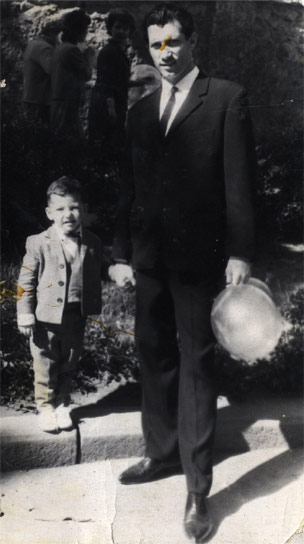 But that was much later, and in autumn 1970 I went to a specialized English language school No. 2. Yet I studied there for three years only. By that time father who sang in "Doina" choir and Chisinau Opera House, brought my mother and me to Sevastopol where he served and sang in the Ensemble of Song and Dance of Red Flag Black Sea Fleet. Boris Bogolepov, the legendary leader and founder of that ensemble, was charmed with appearance and voice of my father. I met spring 1973 in a small but cosy apartment near the Black Sea, a hundred meters away from the diggings of the ancient Greek town Chersonese, in the street with a wonderful name – the Ancient Street. Getting ahead, I want to say that Boris Bogolepov, a musician with amazing talent, played a considerable role in my life, too.
At that time my father dreamt that his son would become something that he was unable to be himself – a military pilot. Since my childhood I was surrounded with his dream about the sky. Photos and models of airplanes were everywhere in our house. Father prepared me for the military school, so he made me go in for boxing, and later upon his suggestion I spent six years going in for pistol shooting.
It is remarkable that I won my first boxing match at the age of twelve when my father was my second in the corner of the ring. He was a champion of the division in box and a candidate master of sports in pistol shooting, so he always advocated development of my personality in sports. I remember well when I was sixteen, and my father took me to Mount Vishnyovaya where together with other crazy amateurs of sky we trained to fly on self-made delta planes.
When I was fifteen, I finished by eighth year of study at school, and my parents decided that I should enter Sevastopol Technical School of Sea Vessel Construction. I did not have any notion what I would like to be, though I could make decent drawings since I studied in the school of fine arts, and I sang in the school amateur performance club, and won first prizes in the town and even at children festivals of the country. Generally speaking, I did not care about anything but whether my parents would let me go with my fellows to sea, so I entered the school as my mother told me, and I put my best effort into trying to learn something from it. However, my purely humanitarian thinking refused to learn such horrible things as theory of strength of materials, theory of mechanisms, perspective geometry, higher mathematics and electronics. I still remember such a terrifying subject as Electrical Systems of Sea Vessels. I took examinations in it eight times. But soon my studies became easier, not because I got much smarter, but because I became the chief editor, artist, and photographer of the school newspaper, and later, which is the most important, the leader and main voice of our rock band. But this period of my life when it drastically changed and gained pace will be described in the "History of projects" section.
So, teachers got softer on me for my achievements in art, and in 1982 I successfully defended my graduation paper.
I remember bringing home my new blue credential smelling with fresh publishing paint, and I told my mother: "Take it since I will never need it". To some extent I was right. I submitted it as the educational certificate upon entering Leningrad Conservatory, and I never saw it again. The HR Department of the Conservatory lost my diploma of the Technical School and thus forever closed the door to the world of frames and vessel generators. Ahead laid a beautiful but extremely difficult and endless way to Music, which was the essence of my life and dreams.
And here I came to the part of my biography where my life way started to fork in two and sometimes even more paths, all of which were extremely interesting to me, and which I would hate to miss, and along which I ran simultaneously in an attempt to learn and try everything in such a wonderful WORLD OF MUSIC.
Read about each of these paths in such sections as "Works", "Opera", "Operetta and musicals", and "Projects".